Score: 8.62/10
Yakusoku no Neverland | 80 MB | 720p | Download Links | [Complete]
Summary:
Emma, Norman, Ray, and many other "siblings" live at an isolated orphanage cut off from the outside world. They live a charmed life surrounded by friends and watched over by Mama, their caretaker, until they leave the house for a foster family by the age of twelve. The only rule is that they must never venture outside of the gate that isolates them from the rest of society, for dangers await. But one day, the children learn the true horror of what's in store for their short lives...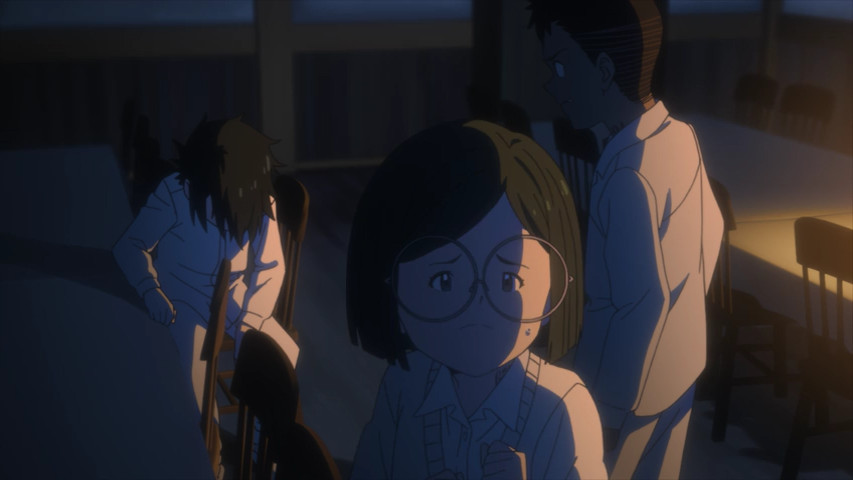 Resolution: 1280 x 720 pixels | Size: 80MB/Episode | RAW Source: TV-Rip
Display aspect ratio : 16:9 | Bit depth: 8 bits
Frame rate mode: Constant Frame Rate (27.0)
Audio: Japanese (Vorbis) | Subtitle: English (.ass)
The world is not what it seams. This story will grant you a glimpse at a wonderful utopia, only to turn it into what a utopia really is, a no place. Each episode of this completely original story will leave you at the edge of your seat feeling a need to see more. The animation is brilliant and shines very well, drawing you into the world. The motion is fluid and well done and the details and expressions are top notch. The sound is perfect. It is juxtaposes with events heightening emotion and lends a deep tone to many parts of the tale. The characters, though not all fully fleshed out, are each fascinating to watch and how they interact is very well portrayed. I would recommend this series not to the feignt of heart but those that want to feel gripped by a fascinating tale that will leave them constantly pondering what will happen next.
Download Links
Episode 01

Episode 02

Episode 03

Episode 04

Episode 05

Episode 06

Episode 07

Episode 08

Episode 09

Episode 10

Episode 11

Episode 12