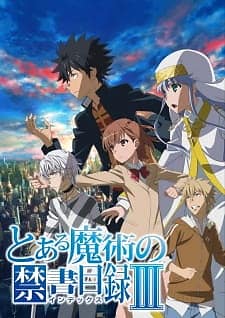 Score: 7.22/10
Toaru Majutsu no Index III | 80 MB | 720p | Download Links | [Complete]
Summary:
Located in western Tokyo is the enormous Academy City. With a total population of over 2.3 million, roughly 80% of which are students, this city has a unique curriculum in place to develop supernatural abilities, and the students' abilities are rated in a range of six categories, from "powerless" at Level 0 to "super-powered" at Level 5. A certain student, Kamijou Touma, is one of the students who lives in Academy City. An unusual power resides in his right hand: the illusion-canceling "Imagine Breaker," capable of nullifying even divine protection. For that reason, he is rated as "powerless," which puts him in danger of flunking out, and he spends his life plagued by misfortune. As a result of a white-robed Sister falling out of the sky at the start of one summer vacation, Kamijou's school life took an extraordinary turn. After meeting this girl, one "Index Librorum Prohibitorum," who claimed to be fleeing from the world of magic, Kamijou became caught up in all sorts of adventures. Through the balancing act of solving cases on both the science side, which controls Academy City, and the magic side, with which Index is linked, his circle of acquaintances gradually expands. Eventually, the Roman Orthodox Church, the largest denomination on the magic side, turns their attention toward Kamijou. In response to the magic side, the science side's Academy City also goes into action. However, there are others who step forward to resist the actions of a world that has abruptly started turning hostile. They are "heroes" who have greatly altered the course of fate through their interactions with Kamijou. They also put their lives on the line to stand against both sides, just as Kamijou Touma has. When science and magic cross paths a third time, the story really takes off!!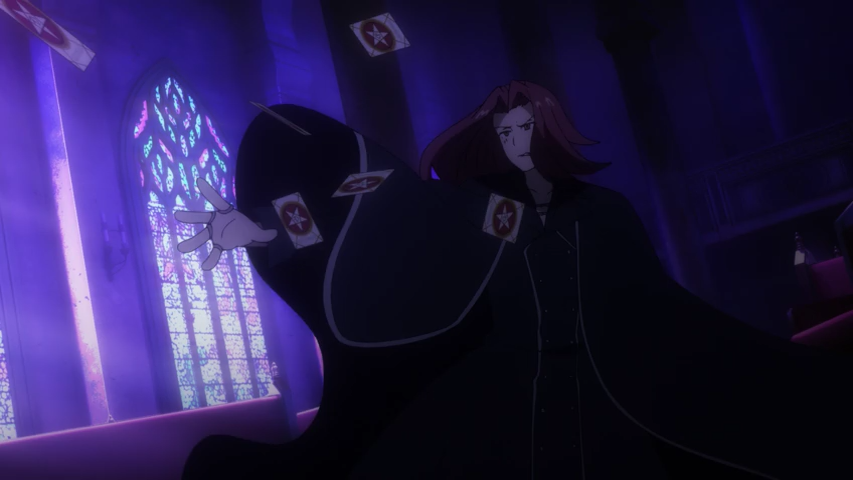 Resolution: 1280 x 720 pixels | Size: 80MB/Episode | RAW Source: TV-Rip
Display aspect ratio : 16:9 | Bit depth: 8 bits
Frame rate mode: Constant Frame Rate (27.0)
Audio: Japanese (Vorbis) | Subtitle: English (.ass)
I am surprised to be the first one to add a review and no I am not ashamed to review before the anime ends, there is no need to wait. Its...not that good. Especially for somebody who really likes the original novels, manga and anime before. What happened? I think every problem this series have is pasting issues. They simply try to fit so much stuff in to the episodes which forces them to cut needed character development. It also forces them to put exposition more in to dialog and Touma looks more stupid and boring then he does in the light novel, by far. They are faithfull to the material, but lacklaster. It all feels like just "make it as it is written, don't think about it much, just do it... first take and let's move to some bath scence!" What they did change, or rather cenzure was the moment: SPOILER When Misaka realizes that she loves Touma. It happened generaly very similary, except Touma wasn't tired looking, but covered in blood and brusies, he was barely not passing out with electrotes from the hospital machine still on his head. When she saw him she didnt went completly dere, she was worried, confused and then as he left she figure it out, LITERARY changing her personal reality. For those who don't know that is what makes her ESP powers work and changing that can change the ability! That impactfull... did it feel like that i the anime? Not by a long shoot.
Download Links
Episode 01

Episode 02

Episode 03

Episode 04

Episode 05

Episode 06

Episode 07

Episode 08

Episode 09

Episode 10

Episode 11

Episode 12

Episode 13

Episode 14

Episode 15

Episode 16

Episode 17

Episode 18

Episode 19

Episode 20

Episode 21

Episode 22

Episode 23

Episode 24

Episode 25

Episode 26