Toaru Hikuushi e no Koiuta | Episode 13 | 720p | 80 MB | Download Links | [Ongoing Series]
Posted on March 17, 2019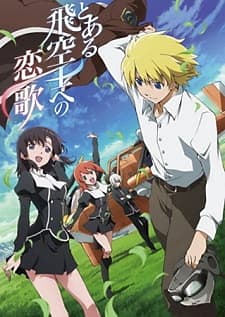 Type: TV | Episodes: 12
Status: Currently Airing | Aired: Jan 6, 2014 to ?
Producers: Bandai Visual, TMS Entertainment, NIS America, Inc.L, 3xCube, ZERO-A | Genres: Adventure, Drama, Romance
Duration: 24 min. per episode | Rating: PG-13 – Teens 13 or older

This is a tale of a prince who lost everything who leaves for a journey with no guarantee of returning to his hometown safely. With hatred and revenge in his mind, he meets several people that teach him about friendship… and love.

[ Encoder : SHaTO! | Group : Horriblesubs ]
[ Source : TV | Resolution : 1280 x 720 ]
::+:: Download Links ::+::
Note: Watch in VLC Media Player for Best View Experience!
[HS] :: Download Episode 07 :: [720p]
[HS] :: Download Episode 08 :: [720p]
MultiUpload.nl Download / Mediafire Download
[HS] :: Download Episode 09 :: [720p]
MultiUpload.nl Download / Mediafire Download
[HS] :: Download Episode 10 :: [720p]
MultiUpload.nl Download / Mediafire Download
[HS] :: Download Episode 11 :: [720p]
MultiUpload.nl Download / Mediafire Download
[HS] :: Download Episode 12 :: [720p]
MultiUpload.nl Download / Mediafire Download
[HS] :: Download Episode 13 :: [720p]
MultiUpload.nl DownloadMediafire Download
:: [ Ongoing Series | Every Sunday ] ::
:: [ Thanks a lot for Downloading from AnimE2Enjoy.com ] ::