Ro-Kyu-Bu! | ロウきゅーぶ! | English Subbed | 720p | BD | 100MB | Mediafire Download Links | [Complete Series]
Posted on March 17, 2019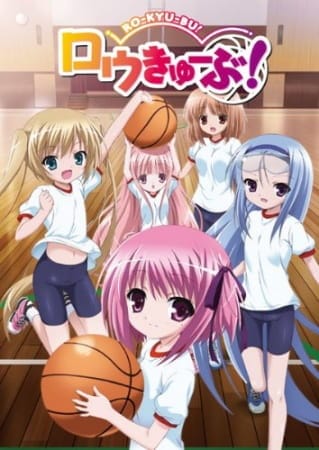 Download ロウきゅーぶ! | Ro-Kyu-Bu!
Producers: Barnum Studio, Magic Capsule, Project No.9, Studio Blanc, ASCII Media Works
Genres: Comedy, Ecchi, School, Sports | Duration: 24 min. per episode
Rating: PG-13 – Teens 13 or older | More Info : My Anime List
Talk about games being called unexpectedly! Hasegawa Subaru joined the basketball club at Nanashiba High, only to have his hopes dashed when the teams' play is suspended after the captain is suspected of having inappropriate feelings for the coach's underage daughter. Blindsided and blocked by bad luck, Subaru expectedly finds an opening for his talent with the hoops when his aunt asks him to take on the task of coaching a young girls' basketball club – a Ro-Kyu-Bu!. But can a superstar wannabe find true satisfaction while playing sixth man to a team of five girls?

[ Encoder & Uploader : Nyandere
にゃんでれ]
[ Group : Coalgirls | Resolution : 1280 x 720 ]
::+:: Download Links ::+::
Note: Watch in VLC Media Player for Best View Experience!
:: [ Thanks a lot for Downloading from AnimE2Enjoy.com ] ::