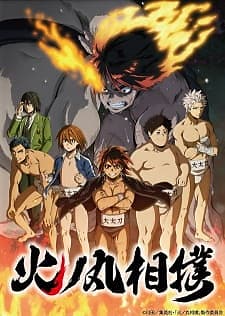 Score: 7.50/10
Hinomaru Sumo | 80 MB | 720p | Download Links | [Complete]
Summary:
A "small" new student, Ushio Hinomaru, appears before the weak little sumo club of Oodachi High School. The words "big" and "heavy" are the rules to this sport, which does not fit this newbie one bit, but Ushio surprises everyone. Ushio and the small sumo club climbs its way to the top with a goal to reach the highest rank, Hinoshita Kaisan.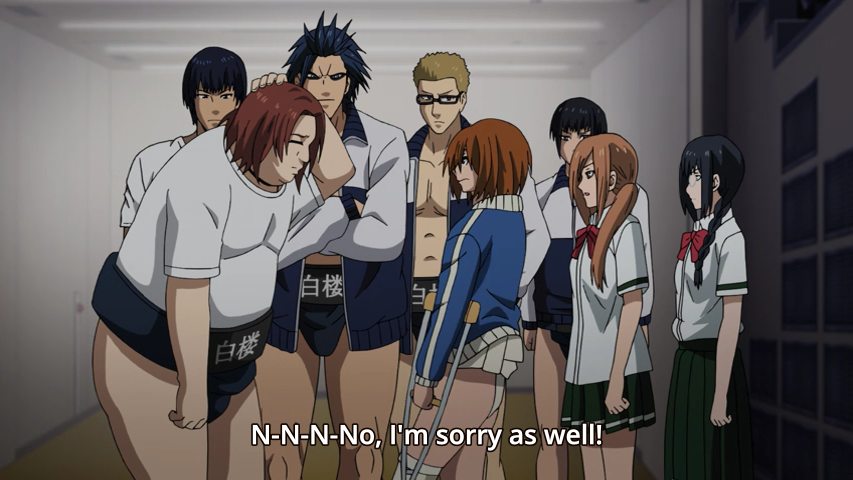 Resolution: 1280 x 720 pixels | Size: 80MB/Episode | RAW Source: TV-Rip
Display aspect ratio : 16:9 | Bit depth: 8 bits
Frame rate mode: Constant Frame Rate (27.0)
Audio: Japanese (Vorbis) | Subtitle: English (.ass)
Personally, I don't see why this anime isn't as popular as it should be. It feels as if this anime needs a little more attention so I decided to write this review.
As a fan of sports and shounen anime I think that Hinomaruzumou is actually quite original. There are all these anime that have already been done such as volleyball, tennis, boxing, baseball, etc. But never in my life I thought there would be one about sumo. Every single time I watch an anime that is about a certain sport, I think its great that these anime's teach you about how the sports work as well. Now learning about sumo was probably the best experience out of all the sports anime that I have watched. Since the first episode, this anime was screaming "HYPE" right from the get go. I think that learning about different sumo techniques such as slapping or grabbing the belt are very interesting and that is what makes sumo so unique. This also makes it like Hajime no Ippo just toned down a little bit.
The story and art are not totally perfect by any means. Of course there are things that I want to have improved such as like have more background information about the main character Hinomaru. Why does he look that way? These questions got in the way sometimes but overall didn't distract from the main story. The art is quite normal but that doesn't get in the way at all. Most of the time, I don't even notice it. The characters in this show are very likable and the introduction of each them are very smooth.
Overall, I think that this is one of the hidden gems of the season. Like I said before, I am a very big fan of sports and shounen animes so you can take this review with a grain of salt but I am loving this anime. The opening is very cool as well and I can't wait for what is going to come. Not only do I recommend this show to sports anime fans, but for everyone, as I think that it is a great watch this season.
Download Links
Episode 01

Episode 02

Episode 03

Episode 04

Episode 05

Episode 06

Episode 07

Episode 08

Episode 09

Episode 10

Episode 11

Episode 12

Episode 13

Episode 14

Episode 15

Episode 16

Episode 17

Episode 18

Episode 19

Episode 20

Episode 21

Episode 22

Episode 23

Episode 24