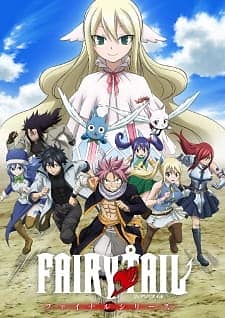 Score: 8.25/10
Fairy Tail: Final Series | 80 MB | 720p | Download Links | [Complete]
Summary:
Although Fairy Tail has been disbanded and its members are now spread far across Fiore, Natsu Dragneel hasn't given up on reuniting the guild he and others once called home. Along with his companions Happy and Lucy Heartfilia, he will stop at nothing to keep Fairy Tail and its fiery spirit alive even as they face their most difficult trial yet—the invasion of Fiore by the Alvarez Empire's immense army and their all-too-familiar ruler.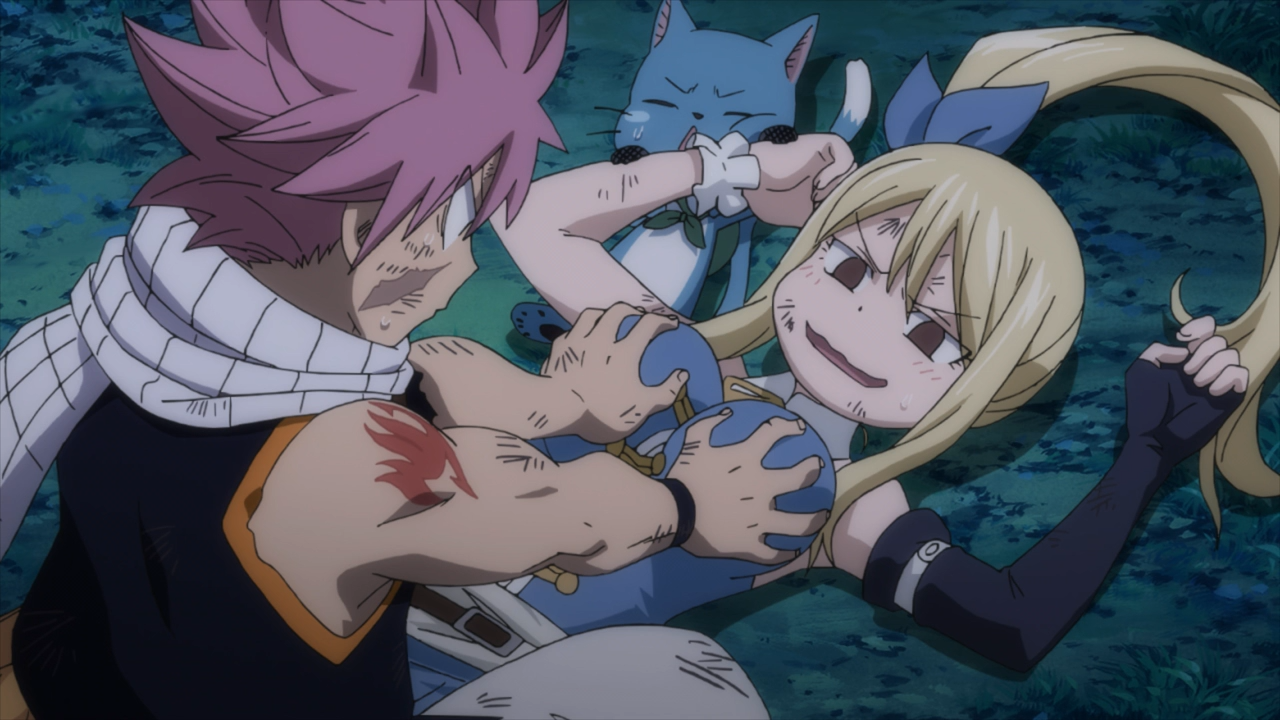 Resolution: 1280 x 720 pixels | Size: 80MB/Episode | RAW Source: TV-Rip
Display aspect ratio : 16:9 | Bit depth: 8 bits
Frame rate mode: Constant Frame Rate (27.0)
Audio: Japanese (Vorbis) | Subtitle: English (.ass)
They protect, they attack, but most importantly, they're back!
I'm glad this anime has come back with all the characters we know and love. The art style is still great, and the music is good- I personally like the fact that they chose to go back to the first main theme instead of the 2014 version. It might still be too early to really have an opinion on the story itself, but since it's the final series.
I'm sure there's going to be a lot of epic fights and possibly good plot twists too. I have great hope for this anime.
Download Links
Episode 278

Episode 279

Episode 280

Episode 281

Episode 282

Episode 283

Episode 284

Episode 285

Episode 286

Episode 287

Episode 288

Episode 289

Episode 290

Episode 291

Episode 292

Episode 293

Episode 294

Episode 295

Episode 296

Episode 297

Episode 298

Episode 299

Episode 300

Episode 301

Episode 302

Episode 303

Episode 304

Episode 305

Episode 306

Episode 307

Episode 308

Episode 309

Episode 310

Episode 311

Episode 312

Episode 313

Episode 314

Episode 315

Episode 316

Episode 317

Episode 318

Episode 319

Episode 320

Episode 321

Episode 322

Episode 323

Episode 324

Episode 325

Episode 326

Episode 327

Episode 328 END